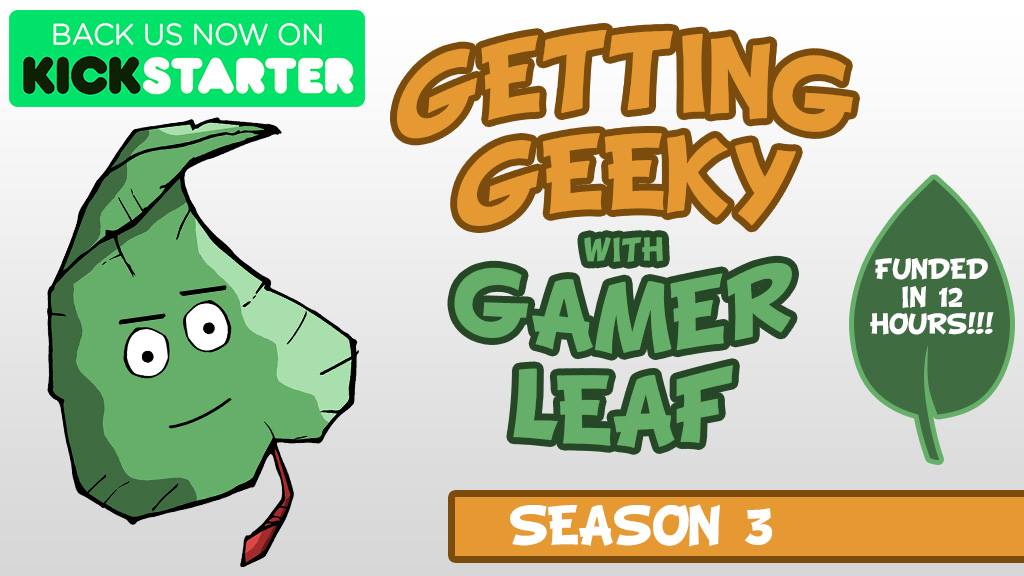 This episode of Getting Geeky with Gamer Leaf  is powered by
INSURED: The Survival Based Board Game through Thu, February 21 2019 9:00 AM MST.
9 Lives through Sun, March 3 2019 5:59 AM MST.
Heroes of History For  listeners of the show, you can get a 10 percent rebate on the game by emailing sam@bradansworld.com with a copy of your receipt and he'll get you 10 percent off. And for the first 10 listeners to leave an Amazon or eBay review, he'll send you an extra 5 percent rebate.
60 Second Chef through Fri, March 22 2019 12:46 AM MST.
Heroes & Treasure: Darkness & Light Campaign through Tue, March 12 2019 7:00 AM MST.
 Gamer Leaf sits down with  the Craig brothers  Ryan and Bob to talk all about Sheep-Boom-Bah that is on Kickstarter through Tue, March 5 2019 8:04 AM MST.
Contact info:
Twitter: @onedaywestgames
Instagram:@onedaywestgames
Facebook: @onedaywestgames
Website:onedaywestgames.com
YouTube: @onedaywestgames
Email: onedaywestgames@gmail.com
Kickstarter page: https://www.kickstarter.com/projects/onedaywestgames/sheep-boom-bah
Band info:
YouTube: @onedaywest
Facebook: @onedaywest
Kickstarter Corner: 
Head Chef - The tabletop card game of food, fame and fun! through Fri, February 22 2019 3:58 AM MST.
In The Hall of the Mountain King through Thu, February 28 2019 7:00 PM MST
Duels of Cartisora — Two Players, Six Warriors through Sun, March 10 2019 7:00 PM MST
That's a Wrap: The Game of Filmmaking Frenzy!  through Thu, March 21 2019 7:55 AM MST.
9 Lives through Sun, March 3 2019 5:59 AM MST.
Survey: You could possibly win 1 of 4 $25 Gift Cards to Miniature Market for participating.
Check out our Kickstarter campaign as well.