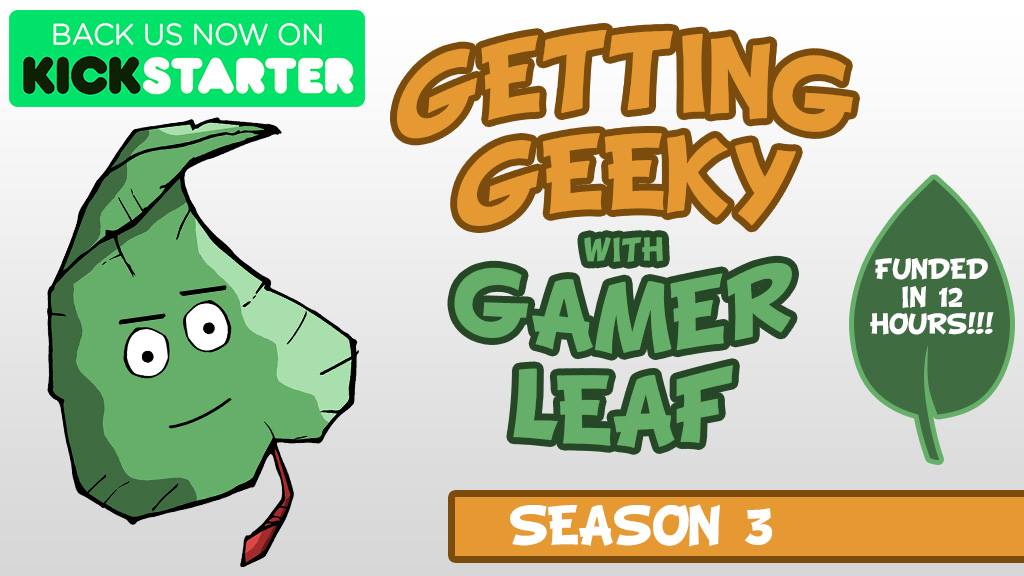 This episode of Getting Geeky with Gamer Leaf  is powered by
Heroes of History For  listeners of the show, you can get a 10 percent rebate on the game by emailing sam@bradansworld.com with a copy of your receipt and he'll get you 10 percent off. And for the first 10 listeners to leave an Amazon or eBay review, he'll send you an extra 5 percent rebate.
Heroes & Treasure: Darkness & Light Campaign through Tue, March 12 2019 7:00 AM MST.
Calakmul: 4 Daring Jungle Dice Games in a Tin! through Thu, February 28 2019 9:00 PM MST.
9 Lives through Sun, March 3 2019 5:59 AM MST.
Princess Leaf sits down with Jack Spoerner to talk all about Dungeons of Infinity   that launches to Kickstarter today the 19th of Feb They even allow me (Gamer Leaf to tag along)
Kickstarter Corner: 
Theosis: Godslayer through Tue, February 19 2019 1:00 PM
Head Chef - The tabletop card game of food, fame and fun! through Fri, February 22 2019 3:58 AM MST.
9 Lives through Sun, March 3 2019 5:59 AM MST.
Duels of Cartisora — Two Players, Six Warriors  through Sun, March 10 2019 7:00 PM MST
In The Hall of the Mountain King through Thu, February 28 2019 7:00 PM MST
Sheep-Boom-Bah through Tue, March 5 2019 8:04 AM MST.
Survey: You could possibly win 1 of 4 $25 Gift Cards to Miniature Market for participating.
Listen to yesterday's episode of We're not Wizards
Check out our Kickstarter campaign as well.