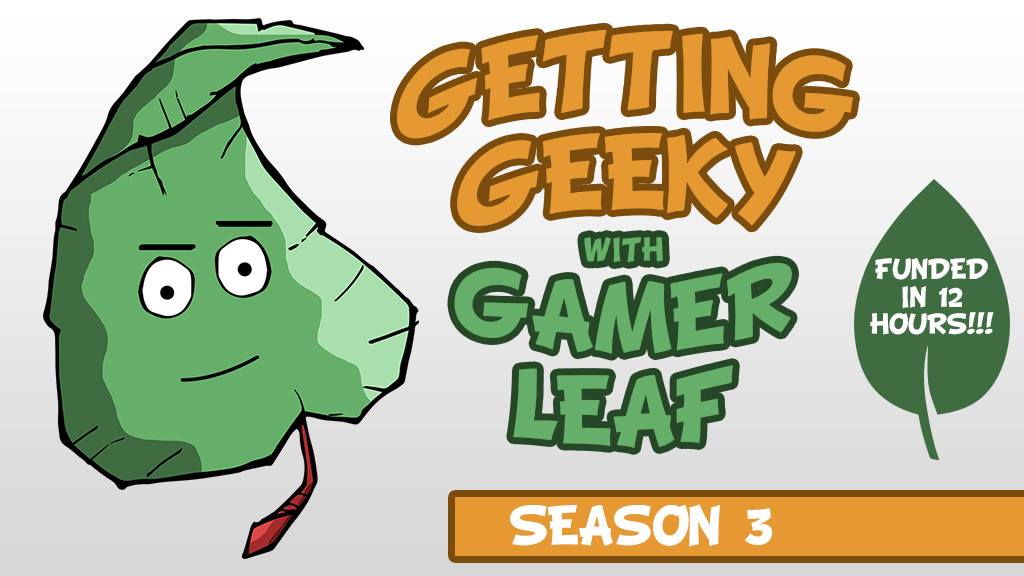 This episode of Getting Geeky with Gamer Leaf  is powered by
 Heroes & Treasure: Darkness & Light Campaign through Tue, March 12 2019 7:00 AM MST.
INSURED: The Survival Based Board Game Through Thu, February 21 2019 9:00 AM MST.
Dark Naga - Haunting of Hastur - Hardback - 5e and OSR through Sun, February 17 2019 5:00 PM MST.
9 Lives through Sun, March 3 2019 5:59 AM MST.
Gamer Leaf sits down with AIOLLUS to talk all about Theosis:Godslayer  The expansion is going live on KS on February 12th. For a week  till the 19th
Kickstarter Corner: 
Love Me Gamer - Valentine's Day cutom dice set by Riot Dice  through Fri, February 15 2019 5:00 AM MST. Use code: LEAFLOVE in your backer survey for an extra dice!
Head Chef - The tabletop card game of food, fame and fun! through Fri, February 22 2019 3:58 AM MST.
9 Lives through Sun, March 3 2019 5:59 AM MST.
In The Hall of the Mountain King through Thu, February 28 2019 7:00 PM MST.
Duels of Cartisora — Two Players, Six Warriors  through Sun, March 10 2019 7:00 PM MST
Lex Draconis - Be The Dragon through Mon, February 11 2019 8:00 AM MST.
Head on over to check out our giveaway in which We've joined up with The Giveaway Geek and some of my other friends: Unfiltered Gamer and Everything Board Games to bring 2 lucky listeners the Wingspan Board Game Giveaway! This giveaway is not endorsed by or connected to Stonemaier Games.