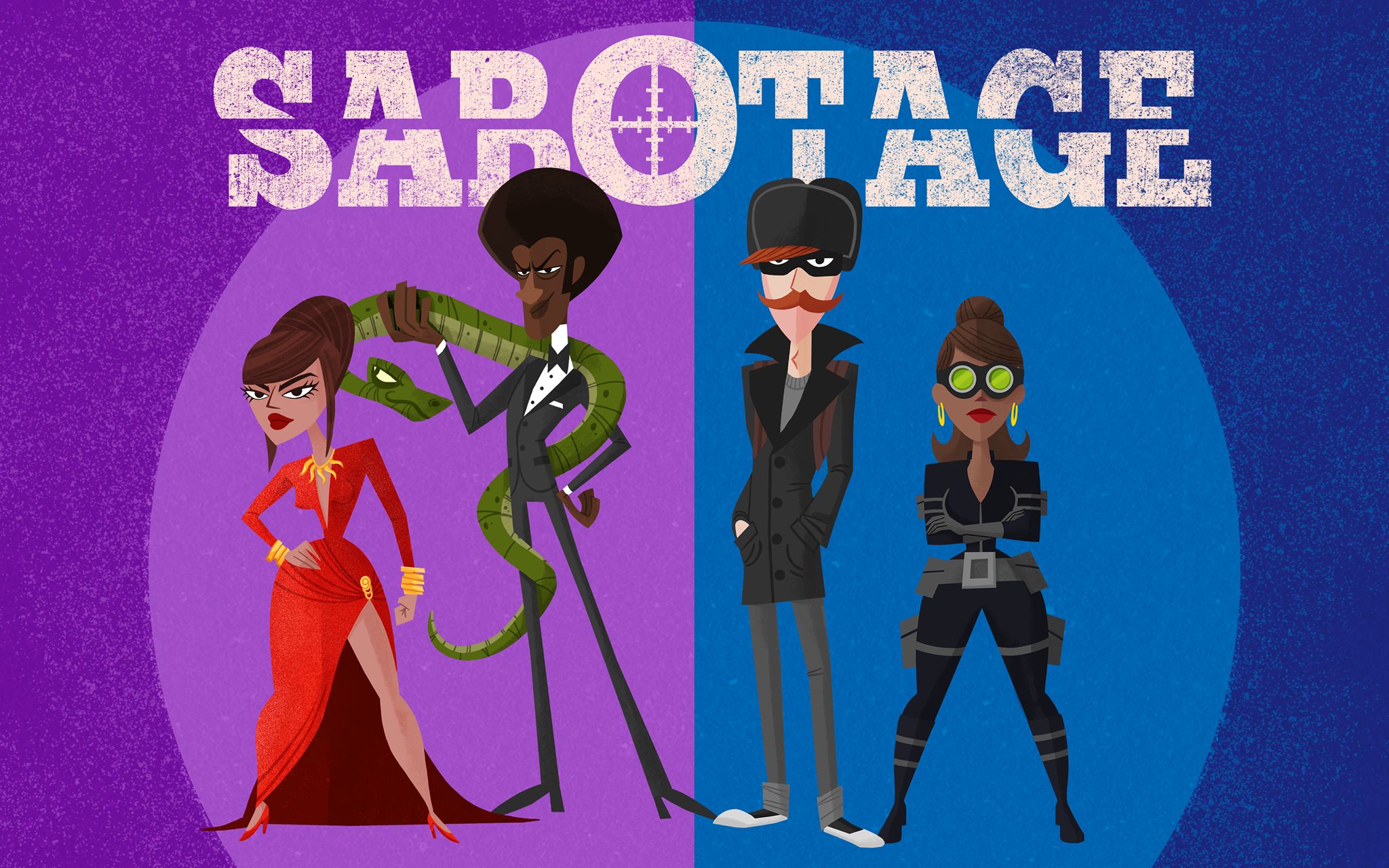 This episode of Getting Geeky with Gamer Leaf Family Funday Friday is powered by Kolossal Games and their latest game Terrors of London   launching to Kickstarter on the 31st of July!
Gamer Leaf sits down with Tim Fowers Games to talk all about games, especially Sabotage which is on Kickstarter through Wed, August 15 2018 12:00 PM MST.
Links:
twitter: @twowers 
AAA: Holedown
Just like as of late before we get into the meat of this game we take a few moments out to do Kickstarter corner with you after we touch on the designers history
Kickstarter Corner:
Jetpack Joyride through Tue, July 31 2018 2:58 PM MST.
Dice & Dragons - Fantasy Role Playing Dice Game. through Wed, August 1 2018 11:30 AM MST.
Asanakids: learn yoga and mindfulness while playing through Wed, August 1 2018 1:51 AM MST.
Kingdoms of Erden: King of the Mountain (Dwarven Expansion)  through Fri, August 3 2018 5:07 AM MST.
The Complete McCaigue Creature Compendium Vol. 1  through Sat, August 4 2018 9:01 AM MST.
Clustered: 2nd edition - A Strategic Card Game through August 10th 2018
Incoming Transmission - Cooperative Sci-Fi Pixel Board Game through Fri, August 10 2018 11:00 PM MST.
Arsenal - Transforming Deck Box + Cloth Mat 
 through Sat, August 18 2018 6:32 AM MST.
Villains & Henchmen! through Sun, August 19 2018 7:00 PM MST.
Dungeon Delve #2: Dungeons of the Dread Wyrm  through Sun, August 19 2018 9:46 AM MST.
Totally Medieval: The Epic Adventure through Fri, August 24 2018 8:09 AM MST.