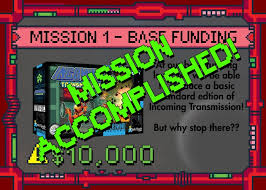 This episode of Getting Geeky with Gamer Leaf is powered by Kolossal Games' Terrors of London coming to Kickstarter on 31 July 2018. 
 Get ready for Terrors of London by learning how to play from Robert Geistlinger!  The Blue Player Presents HOW TO PLAY https://www.youtube.com/watch?v=BtDdhcTdwuQ
Gamer Leaf sits down to bring you the 1st podcast in which Zack of Historical Conquest to talk about things such as How he got Historical Conquest off the ground (Not through Kickstarter), A way to trick kids into learning math instead of rolling dice, Totally Medieval: The Epic Adventure that is on Kickstarter through Fri, August 24 2018 8:09 AM MST.  and his gaming club concept due to roll out early next year. In other words you heard it here 1st on Getting Geeky with Gamer Leaf.
AAA: Podcasts for IOS & Calm
Podcasts mentioned: Mine, Tony Robbins, Cliff Ravenscraft, History on Fire
Historical Conquest Facebook page
Kickstarter Corner: 
Bringing HLG Con to the Next Level 
through Thu, July 26 2018 7:23 AM MST.
Crown of Aragón  through Fri, July 27 2018 11:00 AM MST.
Elite: Dangerous Battle Cards (@EDBattlecards)  through Sat, July 28 2018 4:09 PM MST.
Jetpack Joyride through Tue, July 31 2018 2:58 PM MST.
Asanakids: learn yoga and mindfulness while playing through Wed, August 1 2018 1:51 AM MST.
Kingdoms of Erden: King of the Mountain (Dwarven Expansion) through Fri, August 3 2018 5:07 AM MST.
Clustered: 2nd edition - A Strategic Card Game going through August 10th 2018
Incoming Transmission - Cooperative Sci-Fi Pixel Board Game through Fri, August 10 2018 11:00 PM MST.
Dungeon Delve #2: Dungeons of the Dread Wyrm through Sun, August 19 2018 9:46 AM MST.
Moonshiners of the Apocalypse through 23 august 2018
Villains & Henchmen! through Sun, August 19 2018 7:00 PM MST.