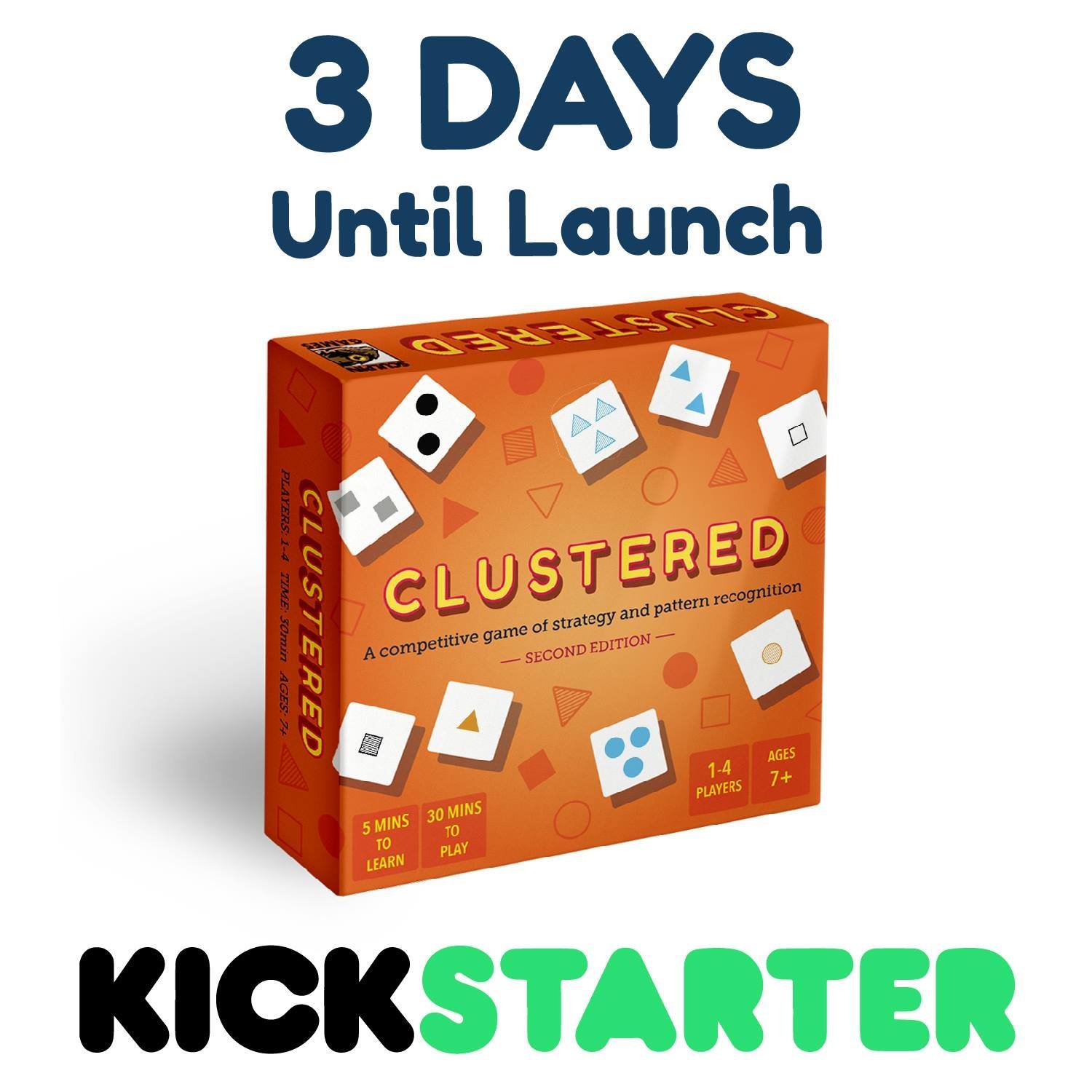 Gamer Leaf sits down with Scotty to talk all things Clustered: 2nd edition - A Strategic Card Game (1st 500 backers/FREE GAME!!!)  launching on Tuesday 10th of July!!! click notify me on launch button on left hand side!
here is my website:
facebook:
kickstarter profile link:
https://www.kickstarter.com/profile/sculpingames/created
twitter:
AAA: Clash of Clans & Kickrocket
Kickstarter Corner:
Reminder of
Dragonscales Fantasy RPG by James M Ward and Stephen A Lee
 through Mon, July 9 2018 6:14 PM MST.
Raccoon Tycoon that's on Kickstarter
through Wed, July 11 2018 2:00 PM MST.
 through Thu, July 12 2018 11:15 AM MST.
Out of Sorts - A Wooden Tile Game for Families 
 through Thu, July 19 2018 4:07 AM MST.
through Fri, July 20 2018 8:50 AM MST. https://gleam.io/zsFKm/vikingjarl-giveaway
Bringing HLG Con to the Next Level 
through Thu, July 26 2018 7:23 AM MST.
Crown of Aragón  through Fri, July 27 2018 11:00 AM MST.
Elite: Dangerous Battle Cards (@EDBattlecards) 
 through Sat, July 28 2018 4:09 PM MST.
Asanakids: learn yoga and mindfulness while playing
through Wed, August 1 2018 1:51 AM MST.
Kingdoms of Erden: King of the Mountain (Dwarven Expansion)  through Fri, August 3 2018 5:07 AM MST.
CGI 7th Year Kickstarter Countdown
Launches on Tuesday the 10th of July going through July 24th