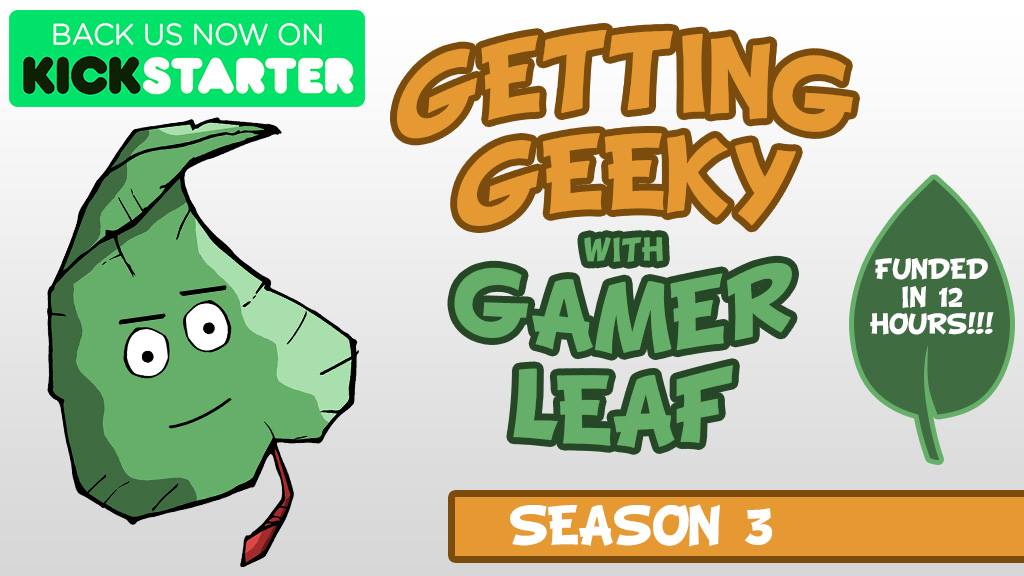 This episode of Getting Geeky with Gamer Leaf  is powered by
9 Lives through Sun, March 3 2019 5:59 AM MST.
Heroes & Treasure: Darkness & Light Campaign through Tue, March 12 2019 7:00 AM MST.
60 Second Chef through Fri, March 22 2019 12:46 AM MST.
The Character Casket through Mon, April 15 2019 7:00 PM MST.
Heroes of History For  listeners of the show, you can get a 10 percent rebate on the game by emailing sam@bradansworld.com with a copy of your receipt and he'll get you 10 percent off. And for the first 10 listeners to leave an Amazon or eBay review, he'll send you an extra 5 percent rebate.
Gamer Leaf sits down with Danny to talk all about Big Bad Overlord! That'll be on Kickstarter through Wed, March 27 2019 6:01 AM MST. Interview at beginning of the show!
https://twitter.com/BigBadOverlord
https://www.facebook.com/BigBadOverlord
http://bigbadoverlord.com
And of course https://www.kickstarter.com/projects/322565890/big-bad-overlord-0
Kickstarter Corner: 
9 Lives through Sun, March 3 2019 5:59 AM MST.
The Big Easy: A Deadlands Noir Card Game through Thu, March 7 2019 10:00 AM MST.
Duels of Cartisora — Two Players, Six Warriors through Sun, March 10 2019 7:00 PM MST
Alliance The Card Game through Sat, March 9 2019 9:30 AM MST.