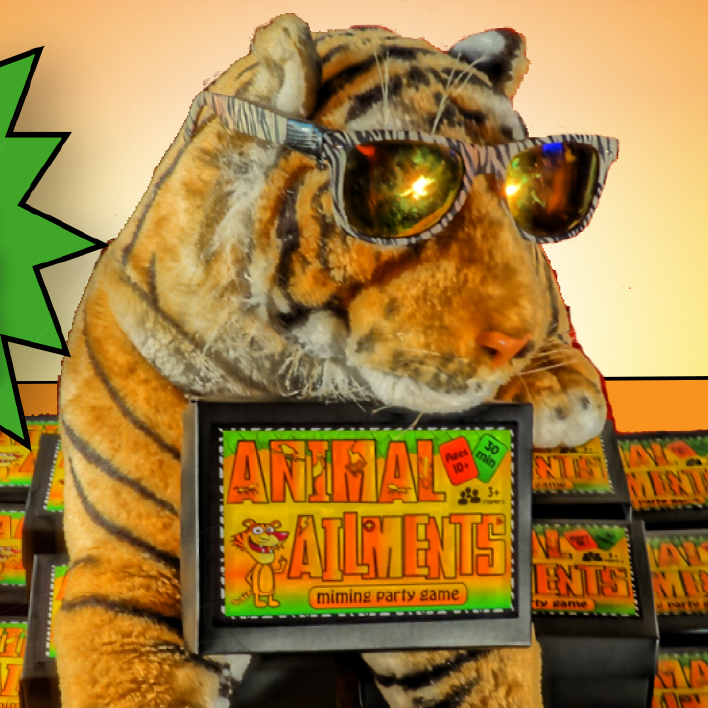 Gamer Leaf sits down with Alex to talk about Animal Ailments - The Wild Miming Game!
 Wed, March 14 2018 10:18 AM MST.
We talk a bit about party games as mention comes about my new gaming group run by Chris of Casual Game Revolution as well as one of my recent favorite podcast Tuesday Knight Games who has a few party games.
Animal ailments is previewed by Unfiltered Games, Goblin Gazette, Father Geek, Beer and Board Games(play-through) and Mark from Boardgames Corner of the Dice Tower
A while back ago Steven Barry (who's Infinities: Defiance of Fate on Kickstarter through: through 22 march) said it'd be nice if on the podcast if we asked advice of other kickstarter game creators advice or what they've learned., so we asked Alex.
AAA: Reverse Sharades and Heads up
Kickstarter Corner:
Centrix: A Spinning, Jumping, Bumping 3D Tabletop Game
through Mon, March 12 2018 9:08 PM MST backed by one of our fans Vegard
EVERY: Palm Island - Portable Card Game through  Wed, March 14 2018 11:00 AM MST
Chronicles of Crime through Tue, March 20 2018 4:00 PM MST
Anklebiters - Pixies VS Gremlins which goes through Thu, March 8 2018 8:00 PM MST
Infinities: Defiance of Fate through 22 march
I Am the Greatest! - Hero Edition
through Fri, March 16 2018 Preview by The Mighty Meeple