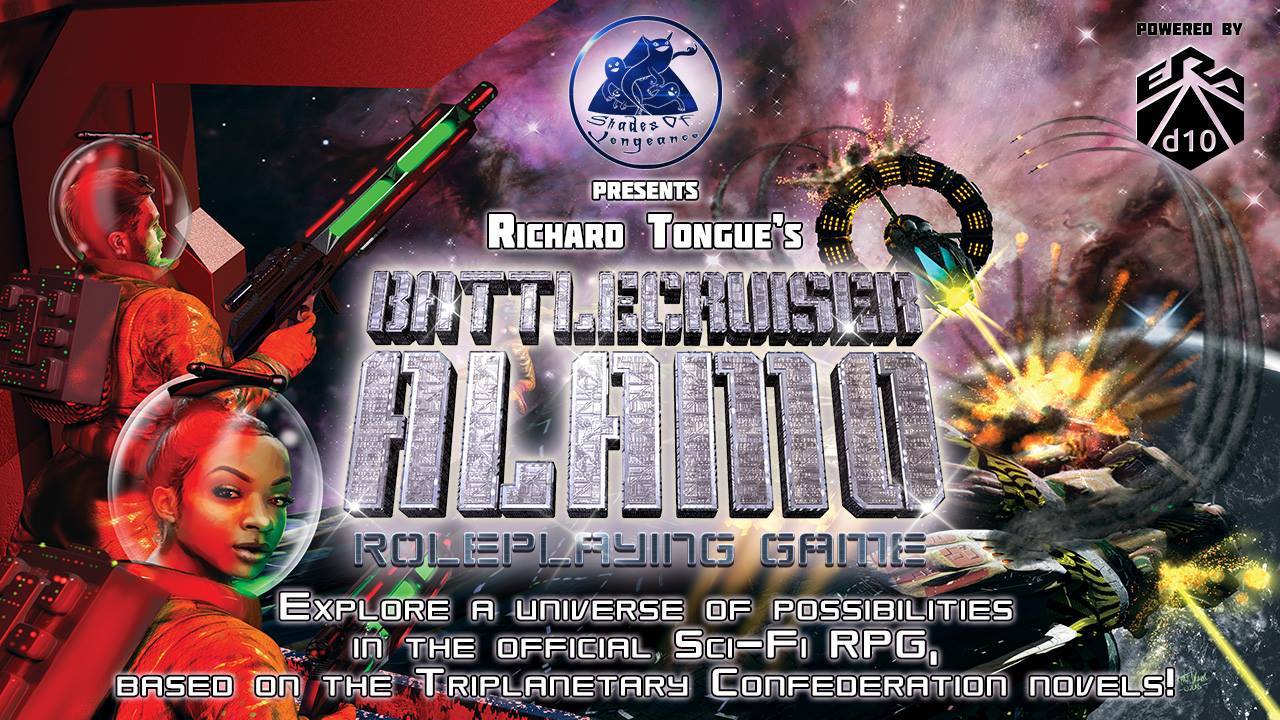 Gamer Leaf sits down with Ed from Shades of Vengeance for the third time in the history of the world to talk about Battlecruiser Alamo RPG (Powered by Era d10) which is on Kickstarter through Sun, April 29 2018 1:00 PM MST.
Another Link from Ed: https://www.facebook.com/KeithDrawsCoverArt/
The 3 books this game is based on:
https://www.amazon.co.uk/dp/B00DN8XKIK?tag=geolinker-21
https://www.amazon.co.uk/dp/B00E31L560?tag=geolinker-21
https://www.amazon.co.uk/dp/B00EQ7GAES?tag=geolinker-21
Instead of AAA you get to find out which kind of Candy Ed likes to use during gaming. What should we name this section??????? PLEASE LET US KNOW WHAT YOU THINK!
Reminder to join our mailing list to be able to get exclusive content, early podcast episodes, as well as being entered into upcoming giveaways (LOOK TO HEAR MORE THIS THURSDAY!)
Kickstarter Corner:
Mobster Metropolis – Create your syndicate, rise to power
 through Thu, April 26 2018 9:56 AM MST +13 and up warning. We will have Karl and Carl of the Swedish Mob on REALLY SOON!
now through May 18th Interview from creator on the show this week also!
interview this week too!
On Their Merry Way Board Game Thu, May 3 2018 9:59 PM MST. Interview coming not this week but next!
Terminator Genisys: Rise of the Resistance Mon, April 30 2018 5:00 PM MST. 
Arena the Contest  981% FUNDED! through Thu, April 26 2018 5:00 PM MST. Hopefully an upcoming preview from us this Friday!!!!!!
Cat Rescue - The Game of Saving Cats through Thu, April 19 2018 11:59 PM MST Going to be an APP for that
A few launches on Friday the 13th: The Exorcism at the House of Monkton Falls 
 through
Sun, May 13 2018 7:00 AM MST. 11+
WUNDERKAMMER: The Card Game of Curating Curious Collections through Sun, April 22 2018 4:17 AM MST.
Reminder to join our mailing list to be able to get exclusive content, early podcast episodes, as well as being entered into upcoming giveaways (LOOK TO HEAR MORE THIS THURSDAY!)  (A Jamey Stegmaier of Stonmier games interview will come to those subscribers 1st!)