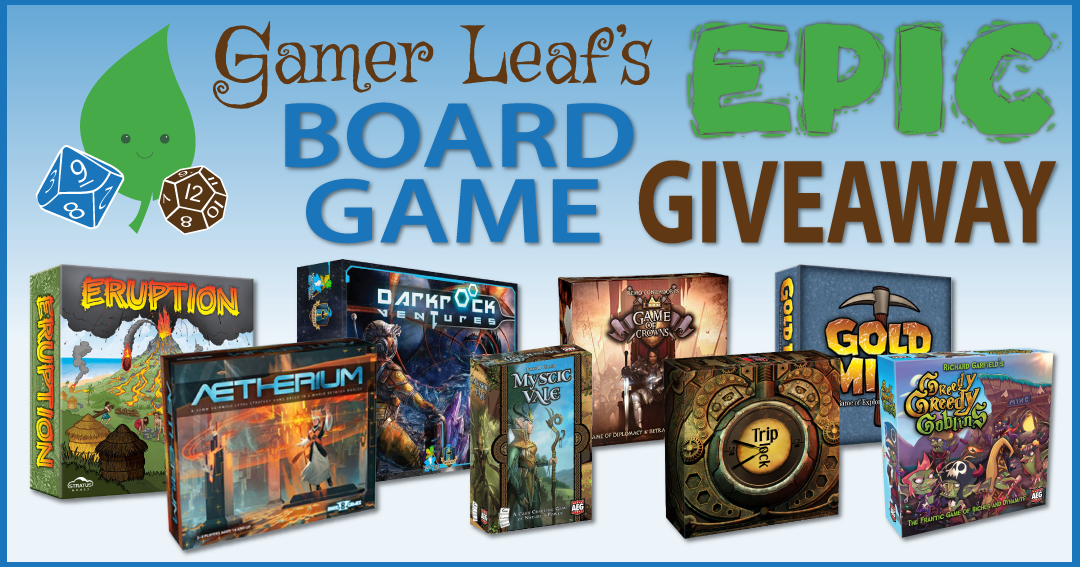 Kickstarter Corner 1st:
D&D 5e & Pathfinder Adventure Anthol Print + Digital Books through Fri, May 18 2018 10:56 AM MST.
The Pit: The Board Game! through Sun, June 10 2018 6:00 PM MST.
Treasure Mountain through Fri, June 1 2018 10:00 PM MST.
Forgotten Fight through Tue, June 26 2018 4:50 PM MST.
No Escape through Thu, May 17 2018 10:57 AM MST.
Election Night! Learn your way to the White House  through  Fri, May 18 2018 9:07 PM MST
An Atlas of the Horizons RPG through Sat, May 12 2018 8:00 PM MST.
Gamer Leaf sits down with Jamey Stegmaier of Stonemaier Games
We talk a bit about Vitaculture and it's latest expansion.
I ask Jamey a question based on the 3rd installment of  The Founder's Fued which is on Episode 155: Rising Sun, Assault of the Giants and The Founders Feud 3: The Grudge Match around the 2:43:00 mark in their podcast episode
If Jamey was to team up with Hasbro how would he fix Monopoly.
Talk of Vitaculture and expansion.
Questions from some of the fans including: Sky Carslyle (Stonemier Champion, His turn away from Kickstarter and thoughts on Kickstarter platform both now and future(Mention of Richard Bliss' Funding the Dream podcast), Question from William Ritter creator of Draft-a-Dragon (Was on/might still be on Kickstarter)
AAA: Sleep Talk
Subscribers to e-mail will get 1st code-word to giveaway!
43:40 Giveaway re-announced! Working on Sky from Boardgames Websites about this!
1 United States winner and 2 Non-US winner's!
Kickstarter Corner shortened (1 game)
 through Tue, June 26 2018 4:50 PM MST.